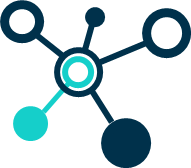 Universal Connectivity
Our Edge Solutions effortlessly connect to various sensors, equipment, SCADA and DCS using the most common Industrial and IoT communication protocols.

Simple Integration

Iolite's cutting-edge technology simplifies and accelerates system engineering, enabling seamless integration into your existing infrastructure. Setup and running in minutes.

Secured & Reliable
Experience industry-proven technologies that ensure high performance, reliability, and advanced security, even in the most demanding situations.